Shelter Research Report——Zombies
Mercs, here is the research report from Shelter about different kind of zombies we have discovered in San Yager up to now. Although you are well-equipped and well-trained, when encountering special mutants, the wisest way is avoiding face-to-face confrontation as far as possible——we don't want you to be the next research object to continue this report.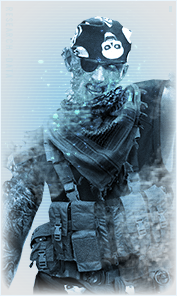 Zombie
Crystallization: 10%
Description:
These Zombies are the most commonly seen type in the metropolis. They usually appear in scattered groups, white of skin, hair falling out, withered muscles, shambling about sluggishly in the empty streets, clumsily attempting to pursue anything with a pulse. Among these groups you may see many familiar faces. They once were friends, family... but not anymore...
Tip:
Low degree of crystallization with no visible symptoms. While these Zombies may be weak, it is advisable to escape before you are surrounded and overwhelmed.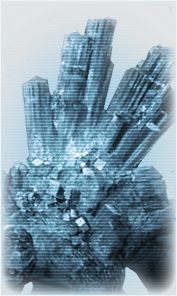 Incubator
Crystallization: 100%
Description:
Crystallization consumes every sliver of life force from the hosts, draining them into empty husks. When crystallization reaches a certain level, Zombies will gradually weaken. You need only wait a few days before they completely stop moving and turn into actual crystals.
Tip:
Objective. It may take a while to extract, please ensure the safety nearby.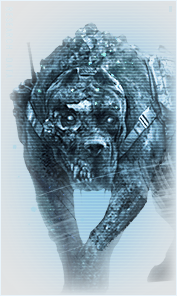 Crystal Hound
Crystallization: 30%
Description:
If you encounter dogs in the city, avoid them at all costs. These dogs have been severely corrupted by parasites, imbuing them with great aggression and speed as well as powerful bites. They also retain their superior canine olfactory and aural senses. They may still look like ordinary dogs, but they pose a threat much greater than some of the Zombies.
Tip:
Alarmingly fast, abnormally agile. Hard to shake off.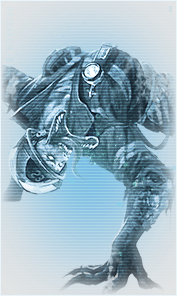 Crawler
Crystallization: 60%
Description:
When walking indoors or through a dimly-lit area, be sure to look above you every now and then — you never know when Crawlers, with their heavily-mutated joints, are lurking overhead. They are so heavily mutated that their origin is almost untraceable, but they do seem to be connected to a certain fire department. Crawlers are obsessed with human faces and will attack when least expected, injecting their mutagen through a person's face. If assailed by one you must remain calm and free yourself with all possible haste — otherwise, you will become the next Crawler.
Tip:
Be sure to watch your head. The claws on the four appendages of these Zombies are very powerful, and can be used to scale walls.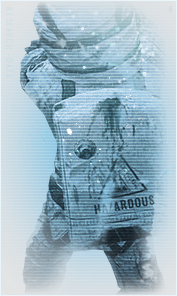 Yellow Can
Crystallization: 10%
Description:
[Yellow Can] is what people call these dangerous creatures wandering the city. This new type of Zombie came from those who worked in the biohazard quarantine. They used to work at Shelter Group's Hummingbird Research Lab, and made great contributions to the containment of the Zombie Surge event before making the ultimate sacrifice.
Tip:
Moves fast and hits hard. You never know what's hidden behind that giant protective suit. Could be fire or acid, but it doesn't matter — it'll definitely cause a splash when you burst its gut.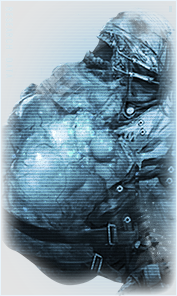 Putrid Puker
Crystallization: 70%
Description:
There is no Zombie more dangerous than the ones with white patient gowns and inflated throats. They can spit acid over long distances, causing death by corrosion. Even now, there is no equipment that can withstand this mutant's spit attack; dodging is your best tactic. Firearms and melee weapons can damage them, but with limited effectiveness. Proceed with extreme caution.
Tip:
Mutated organs grant it the ability to spit lethal acids. If affected, your vision will become blurred. Aim for the poison sacs.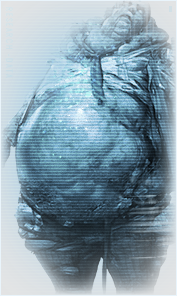 Glutton
Crystallization: 30%
Description:
Subcutaneous tissue mutations cause the continuous liquification of fats and endless swelling, making these giant blobs look like their bellies are always about to explode. It is imperative to maintain ample distance, a harsh lesson learned first-hand by a Hummingbird team that lost half its members.
Tip:
Massive in size and moves extremely slowly. Easy to target and attack. Beware of its tendency to explode at any time.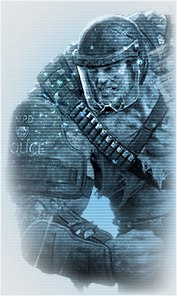 Buster
Crystallization: 30%
Description:
"No, no... That thing's too fast. Retreat! Retreat..." and then a cacophony of tortured screams ends the message. This is one of the few pieces of evidence retrieved from the scene. Since the deployment of the rescue team to San Yager, almost no one who has encountered this type of mutant has lived to tell the tale. From the scant information collected, we can only deduce that this mutant is highly agile and aggressive, much like a vanguard vehicle used to punch through defenses.
Tip:
Powerfully built, armored, and highly destructive. Be sure to avoid their charging attacks.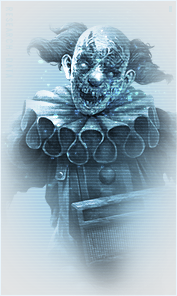 Joker
Crystallization: 50%
Description:
"Even in my dreams, I can still hear that creepy, sinister laugh..." When survivors of San Yager recall their memories of the Mutant Jokers, one can always sense the fear lingering in their minds. This both saddens and unsettles us. What used to be a happy childhood memory has become a nightmarish disaster. Their red noses and colorful hair no longer elicit laughter, but have become a herald of death and horror.
Tip:
Don't be fooled by its amusing appearance; its attacks are extremely lethal. Its weakness is its blood-crystalized legs!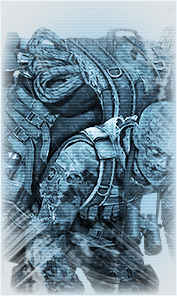 Mangler
Crystallization: 20%
Description:
If you have the good fortune to encounter a mutant carrying a heavy backpack, don't pass it up; their bags contain plenty of military supplies. These Zombies were our comrades — part of the supply team — before they turned. Even in death, they dutifully carry out their previous mission: providing humans with precious supplies.
Tip:
Lugging giant military supply packs on their backs, they move slowly and have only moderate offensive capability.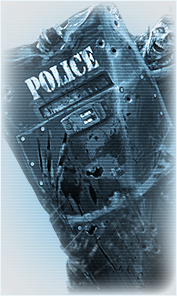 Shielder
Crystallization: 30%
Description:
If one encounters the mutant called the "Shielder", the best tactic is to carefully identify and target a weak spot. It is ironic that their reinforced gear and riot shields make them an even greater threat to the people they once swore to defend.
Tip:
You'll only get parried if you attack head-on. Flanking it or finding an opening to strike its head are the only two ways to knock down this Zombie.
Follow our Facebook (https://www.facebook.com/ZOZFinalHour) and join our Discord channel (http://discord.gg/EncGWSEWbs) to get the latest info, chat with other Mercs and keep sending any kinds of feedback to us. Your support is our cherished treasure!

With Gratitude,

ZOZ: Final Hour team